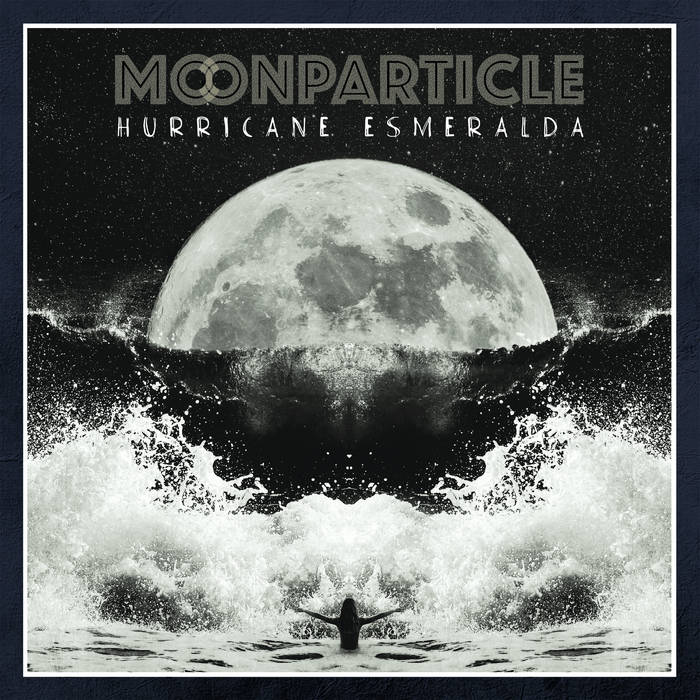 The debut album from this English band.
Moonparticle
is a sextet with a lineup of guitars, piano, organ, synths, saxophone, violin, drums, bass and female vocals.
The band is a true supergroup with members from Frost*, Ozzy Osbourne, Lifesigns, Robben Ford, Miles Davis, The Tangents, David Gilmour, Steven Wilson, Robert Fripp and some other bands. Phew......
The band and album was put together by Niko Tsonev from Steven Wilson and Lifesigns. The band is based in London, England.
Well, I hope this is a band. The likes of Theo Travis, yes he is also involved in Moonparticle, is so occupied with other bands that I have my doubts. Studio project is probably the right term here.
The music on this forty minutes long album is very diverse too. But it is still coherent.
The music is a mix of jazz and progressive rock. There is also some progressive metal on this album. But this is still a very jazzy album with some very good jazz vocals from Grog Lisee. The strange thing is that her daytime job is as a member of Ozzy Osbourne band and two other metal bands.... Impressive !!
The music on this album is very good throughout. It is also pretty original and scores high in that respect. I sincere hope we will hear a lot more from this band in the future.
3.5 points