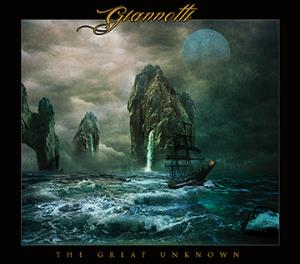 The one and only album from this US band.
The band is named after Robert Giannotti who does the flutes, guitars, bass, keyboards and drums here.
He had help from numerous other musicians who provided drums, piano and vocals.
Robert Giannotti was a lead singer in the semi-legendary band Jesper Wraith before he quit the band to concentrate on his family. I guess this is where his priorities still lays as there has not been much lifesigns from him after this album.
The music on this album is melodic progressive rock. It is progressive rock and it is leaning quite heavy on the legacy of Camel.
A lot of the music on this album sounds like Camel and the spirit of the whole album is Camel'ish.
The songs are really gentle with some folk-rock influences. Both female and male vocals are used on this album.
This is indeed a gentle album. It is not an ambient album though. It has some proper songs and some instrumentals.
The quality is good throughout and it is an album well worth checking out if Camel and melodic prog floats your boat.
3 points