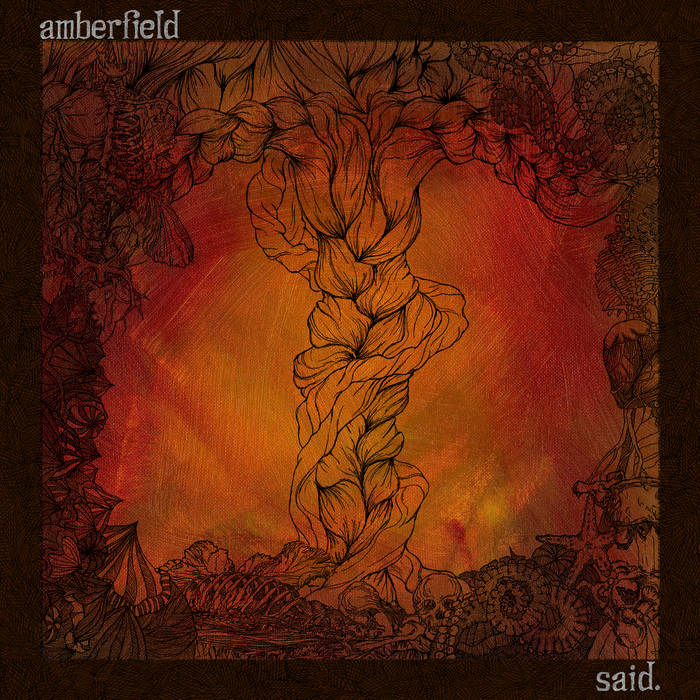 The debut album from this German band.
The band
is a quintet with a lineup of guitars, bass, drums, keyboards and female vocals.
This is another debut album from this scorching hot summer in Europe. This time from Germany. It proves that progressive rock is very much alive and well.
Amberfield gives us fifty minutes of female-vocals fronted neo-prog. Neo-prog in the same vein as Touchstone and Panic Room.
There is some djent guitars here. There is also some more ballads stuff and a lot of neo-prog.
Hannah Witt, the vocalist has a very good voice which enhances and takes the music up a couple of levels to a reasonably high level.
The music is very much based on the female-fronted neo-prog formula from England and other places. It is still very effective and Amberfield has delivered a good album indeed. An album well worth checking out.
The band is also very much worth checking out and I hope we will hear a lot more from this band in the future.
3 points