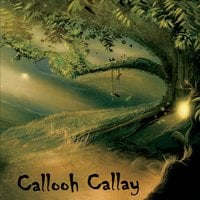 The debut album from this New York, US band.
The band
is a quintet with a lineup of bass, guitars, drums, keyboards and vocals.
And the flow of debut albums continues. This time with a band from New York, USA.
The band has listed The Beatles, Yes and Porcupine Tree as their references. I would add Genesis and Pink Floyd too.
This seventy five minutes long album is a run through these four bands and their musical landscapes. Maybe less The Beatles than the other four bands. And you can also add a lot of Italian symphonic prog too.
This is indeed a symphonic prog album. A modern one. That with a lot of neo-prog. Well, this makes it a neo-prog album.
The music is both bold and melodic with long solos and great vocal harmonies. The vocals are indeed great.
Ditto for the rest of the musicians too and the keyboards also gives us some moog and mellotron too.
There is no truly great songs here. Nevertheless, this is a very good album and one I really like. Please give us more albums like this.
3.5 points