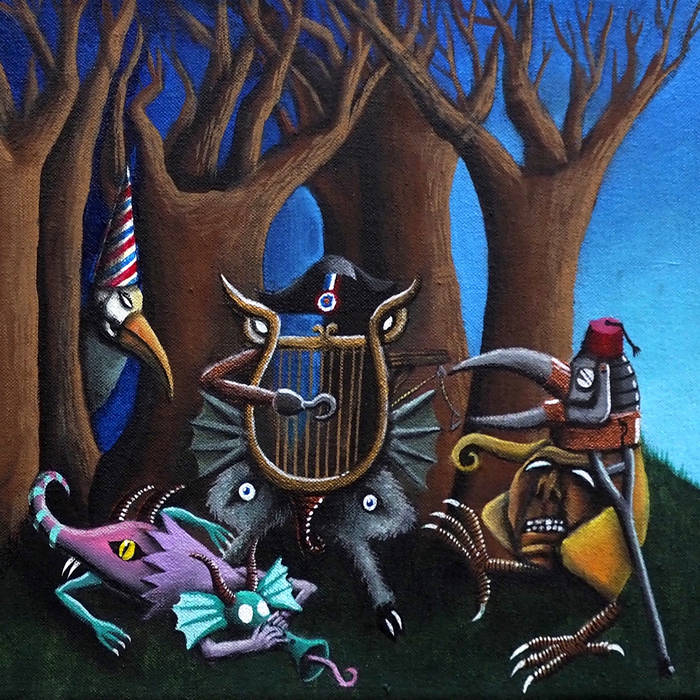 The debut album from this band from Montreal, Canada.
The band
is a quartet with a lineup of guitars, piano, synths, drums and bass.
There is a lot of instrumental bands around now. The post-rock and post-metal scene has revitalized instrumental rock.
Gaspard is from the French speaking part of Canada, the Quebec province. It is tempting to say that they are in the Quebec prog scene. The good old one who gave us the likes of Harmonium and Maneige.
But the music has not much, if anything, to do with that scene.
Take post-rock and combine it with some harsh post-metal. Add some psych rock too and you get this album.
The music is mostly pretty harsh with some ebbs and flows too. There is a lot of chugging guitars here.
The music on this fifty minutes long album has some really good parts and is mostly good. There is also a couple of very good themes here too.
This is an overall good album and a more than welcome debut album. I hope we will get more albums from this band.
3 points