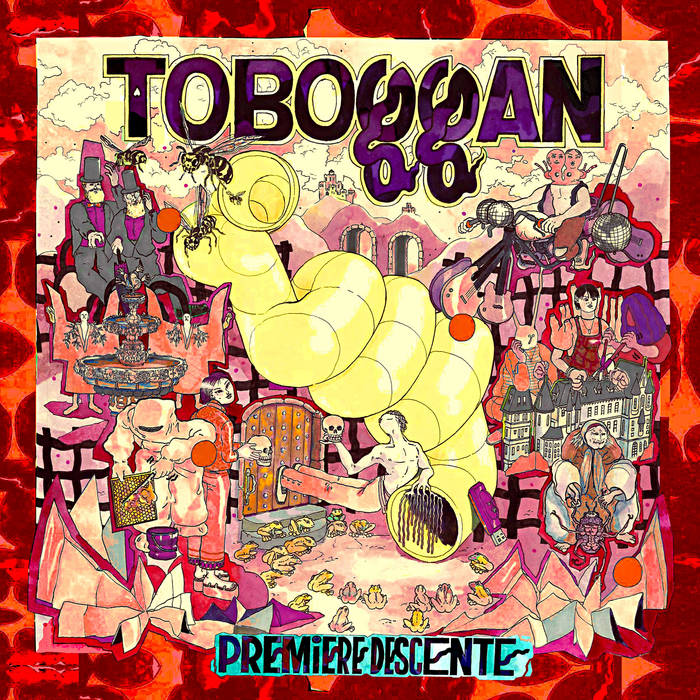 The debut album from this French band.
The band is a trio with a lineup of drums, bass, guitars and synths.
It was with trepidation I decided to review this album. Their Bandcamp page speaks about some dense avant-garde music. It is the type of music I find difficult to review.
But the music is not that hard to describe and review. So I did not have that much reasons to fear this album and the task of reviewing it.
Parts of this album is indeed avant-garde prog with some hints of zeuhl and Canterbury prog too.
There is also some jazz here in the vein of Michel Delville and Mark Wingfield. Toboggan would feel themselves at home on a record label like Moonjune Records.
The jazz is dense and unrelenting brutal in parts.
This one hour long album visits some diverse soundscapes. None of them are easy listening. But the music is not very avant-garde. There is melodies and methods in the avant-garde and jazz music.
I am not sure if Toboggan will ever decide if they will be a jazz or an avant-garde prog band. Or maybe they will be a crossover band. Premiere Descente is 50 % jazz and 50 % avant-garde prog.
And that makes this album rather good.
Or decent to good. I am not entirely won over by this band and album. Nevertheless, check out this album.
2.5 points