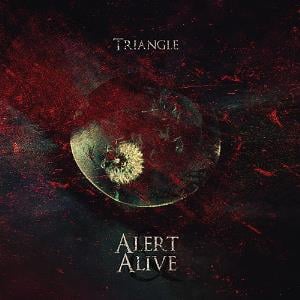 The third album from this Dutch band.
The band is a quartet with a lineup of guitars, bass, drums, keyboards and English vocals.
I have not had the pleasure of listening to their first two albums (the band is welcome to send me digital review copies of them !) so I cannot say much about their past. Their previous album was released in 2004. Alert & Alive is their comeback album.
Holland/The Netherlands has got a lot of neo-prog bands. A very good scene indeed.
Triangle
is one of these neo-prog bands populating this scene. I have to admit that their name is new to me. But I have seen some reviews of their 2000 debut album Square The Circle.
Triangle is not a run-of-the-mill Dutch neo-prog band. They have a psychedelic feel to their music. Even The Beatles is popping up here as a good reference. But neo-prog is still the basis for their music. In this respect, I would compare them to their countrymen Us.
I have been listening long and hard to this album as it is both very interesting and really difficult to form an opinion about. The band's psychedelia is something I have never heard from a neo-prog band before.
The vocals is not particular good although it is not bad either. But the rest of the band is really good and deliver the goods.
The songs are all good too. This fifty-two minutes long album is a really interesting take on this neo-prog genre and one I would recommend. Check it out.
3 points