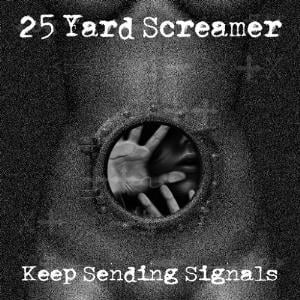 The sixth album from this British band.
The band was a quartet on this album with a lineup of guitars, orchestration, keyboards, drums, bass and vocals.
I lost touch with
this band's output
until this album popped up in my inbox a few months ago. Which reminded me that I have done a few reviews of their albums many years ago. Read them
here
and
here
.
As you may gather, 25 Yard Screamer is a neo-prog band. A neo-prog band with a little twist. Take Marillion and induce a lot of post-rock and shoegaze into their music. A bit Radiohead does not go amiss either. The band mostly in my mind is the almightly Gazpacho.
The music is epic, but in a post-rock meaning. The music is very melodic with some chugging guitars and some very good rhythm work. The vocals is also good and worthy some praise.
This album does have this British sound too. A great sound.
Not everything here is great. There are some parts of this album which makes me nod off and loose interest. But most of this fifty minutes long album is good to very good. This is a band well worth checking out. That too goes for this album.
3 points