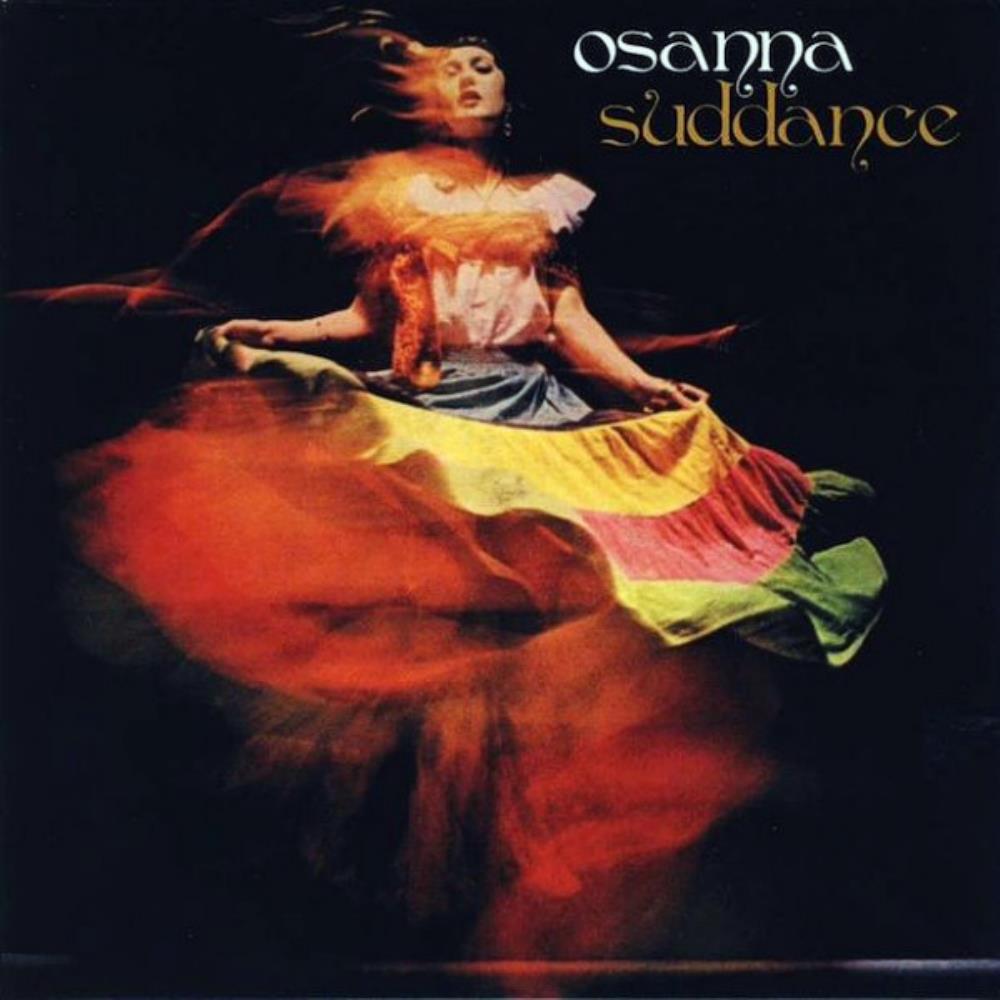 The fifth album from this Italian band.
The band was a quintet with a lineup of guitars, piano, synths, bass, percussions, drums and vocals. One Italian song among English vocals songs. Two guest musicians contributed with electric violin and saxophones.
Osanna's output had been a mixed back on the previous four albums. Both quality wise and music wise. I have yet to "get" this band and their albums.
Lino Vairetti does a very good job on vocals again. This on an album where Osanna again does a rather sharp turn to the left.
I am not sure of this band is restless or just seeking commercial acceptance (sales). Suddance is an album which sees the band trying to get some new fans. This by leaving their old fans behind.
This album is very much difference from their previous four albums. Take a chunk of funk, soul, Italiano pop and fusion. Add some of the Italian prog rock and jazz scene too. Add a lot of the South-European sound too. The more laidback lifestyle. Then you somehow get this album.
The fusion part is pretty big here. Not at least added by the electric violin. The best parts here is the fusion parts.
This forty minutes long album is lacking a lot of good melodies and songs. This is just a sporadic good album. Most of this album is decent enough though and that puts the album somewhere between a decent and a good album. Hence my lack of enthusiasm.
2.5 points