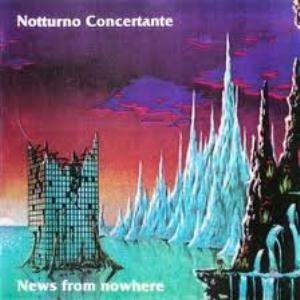 The third album from this Italian band.
The band was an eight piece band with a lineup of guitars, synths, bass, drums, percussions, saxophone and English vocals.
This is actually an archive album Mellow Records put out and which
ProgArchives
has labeled as a studio album. It is not.
The material here is a mix of old recordings and live songs. I have listed
Notturno Concertante
as an eight piece band. But not all played at the same time. I believe the band was a quartet.
I labeled their second album Erewhon as
a turkey
back in
April 2012
. Which perhaps was a bit harsh as it is rather decent compared to this album.
The sound here is mostly pretty terrible. The music is symphonic neo-prog and pretty bad. The highlight on this fifty-five minutes album is their live version of Marillion's Grendel. Even their version of that song is pretty bad.
There is not much to feel happy about here. I am just happy that I no longer have to deal with this album.
This album is a fully fledged turkey and it resided in my nice collection of turkeys. Avoid !
1 points