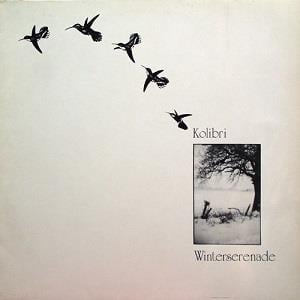 The second and final album from this German band.
The band was a quintet with a lineup of bouzouki, guitars, transverse flute, bass and violin.
The band released their debut album Tsamadou back in 1981 and followed up that one with this album. And that is all I know about this band. Even
ProgArchives
does not have much info about this band. Not to mention any reviews.
Which is a bit shame as this album is available through Youtube.
This album is forty-two minutes long and it is a folk-rock album with some elements of progressive rock. It is wholly an acoustic album.
The music here reminds me a lot about
Flairck
. This album is indeed a nice reminder how brilliant that Dutch band was. Kolibri is a bit of a stripped down Flairck.
Where Flairck did some really high quality acoustic folk music, Kolibri is not reaching that level with Winterserenade. There is a lot of violin and transverse flute on this album, supported by classical guitar.
The sound is very good. The songs are not bad at all and Kolibri has not disgraced themselves with this album. And I fully support those who want their two albums re-released. My only gripe with this album is the lack of quality. This album is somewhere between decent and good. But check it out !
2.5 points