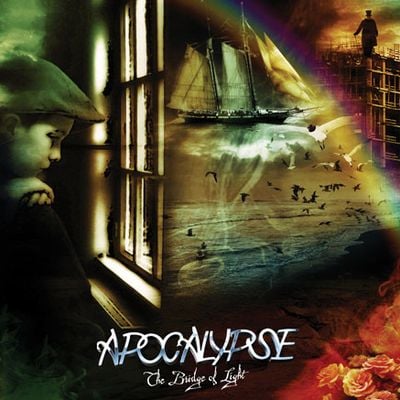 The sixth album from this Brazilian band.
The band was a quintet on this album with a lineup of keyboards, synths, bass, guitars, drums, flute and English vocals.
This is no less a seventy minutes long live-album with brand new stuff. Hence a legitimate studio album with new stuff... It therefore fulfils my reviews criterias as I am no longer reviewing live and best-of albums.
Soft Machine, in their desperation for money (they were down to their last pennies), recorded their new material as a live album. Alive In Paris, it is called. And it was a poor album.
Back to Brazil and the UCS Theatre in Caxias Do Sul. This is a town/city in the most southern province of Brazil. It is next to the border to Uruguay and Argentina. The sound is not as good as a studio album... but it is not bad at all. The songs comes across nicely and fine. No problems.
The music is a mix of neo-prog, prog metal and symphonic prog. It is a bit harder than we are used to from this band. The English lyrics and vocals adds a more US prog feel to the songs. The Marillion influences are clearly here.
The songs are really good though and the band has something going with this album. Those who loves melodic prog and prog metal will lap this album us as a cat laps up some creamy milk. My gripe is the sound and the lack of any really great tracks here. Besides of that, I would recommend this album from this great band.
3 points