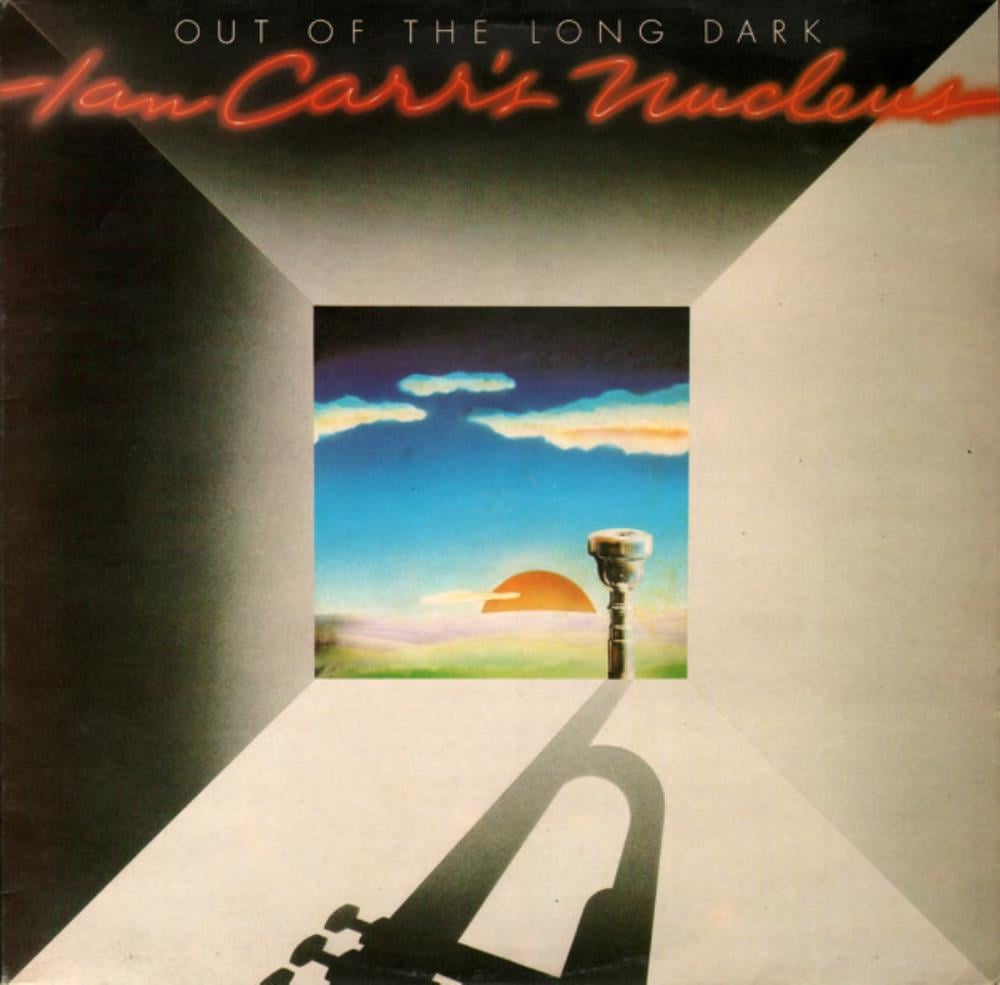 The 12th album from this English group.
The band was a five piece big band on this album with a lineup of bass, drums, keyboards, synths, flugelhorn, trumpet, flutes, saxes and electric piano.
Nucleus was always Ian Carr's band and that was underlined by the new band name Ian Carr's Nucleus. But for the sake of continuity, I use Nucleus as the band name.
I have reviewed their first albums in
# 1 of this blog
. Go there to find them if any interest.
The band came to my knowledge because they supplied Soft Machine with some of their best musicians. But Ian Carr, who sadly passed away in 2009, is an interesting musician in itself. This trumpet player was branded as the white Miles Davis. The music is not too disimilar too. Both came from the jazz scene and went over to fusion for a time.
This album is a lot more a jazz album than a fusion album. The jazz here is a bit melancholic and sad. It is not too complicated either. It follows the formula and does not deviate that much.
Ian Carr is as always doing a very good job on the trumpet. Ditto for the other musicians. The music is sadly not that interesting though. I feel that Nucleus and Ian Carr was running on empty here. There is no spark and not much energy. The added flutes is the highlights on this fifty minutes long album. Check it out if jazz and fusion is your thing.
2.5 points