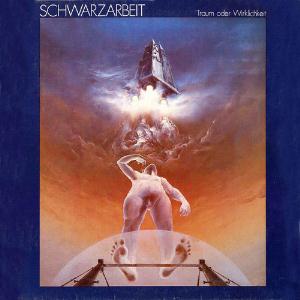 The second album from this German band.
The band was a quintet with a lineup of guitars, bass, drums, keyboards and German vocals. The band also got help from some xtra vocalists. Mostly female vocals.
I was not that impressed with their
1979 self-titled debut album
. But the band tried again with their second and later on..... their third album.
The band is regarded as a German symphonic prog band. I am not convinced about this....
This album starts out as an alternative pop album with some Eloy harmonies supporting the pop/rock here. That and some German vocals. Both male and female vocals.
The second half of this album is some sort of ambient symphonic prog with some jazz and lounge-jazz influences. Pretty much easy listening if the tracks on this second half of the album had been any good.
This is an album in two halves. The pop side and the instrumental side. And I am not particular impressed with either of these sides.
This is a decent enough album and just that. I am afraid this band is not really something for me and I am giving their third and final album a miss.
2 points