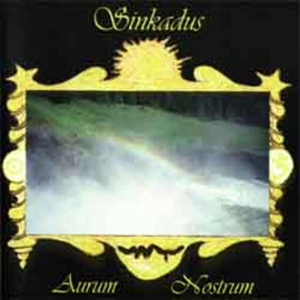 The debut album from this Swedish band.
Sinkadus was a sextet with a lineup of flute, cello, guitars, bass, drums, keyboards and Swedish vocals.
Sinkadus was one of those bands who lived in the shadows of Anglagard, Anekdoten and not at least; The Flower Kings. The new bands in the Swedish scene in other words. Bands following in Kaipa's footsteps.
Sinkadus only released two albums. But they are all still very much talked about and have a classic album status. Ditto for the band.
Sinkadus was the most folk-music influenced of those Swedish symphonic prog bands. Not at least on this album which is very much steeped in the Swedish folk-music tradition.
The four songs here are pretty long. One hour divided on four songs. That is pretty epic. The longest one, the opening track Snalblast is over eighteen minutes long.
The vocals are a bit strange and dissonant. The instrumental parts does not have this moog and mellotron Anglagard's music had. Which is a bit of a shame as a mellotron would have enhanced this music a lot. The four songs here are pretty similar to Anglagard's debut album. But without the mellotron.
The music is very good throughout. A killer track is really missing here and that is my only gripe with this album. I am really looking forward to give their second album my attention.
3.5 points