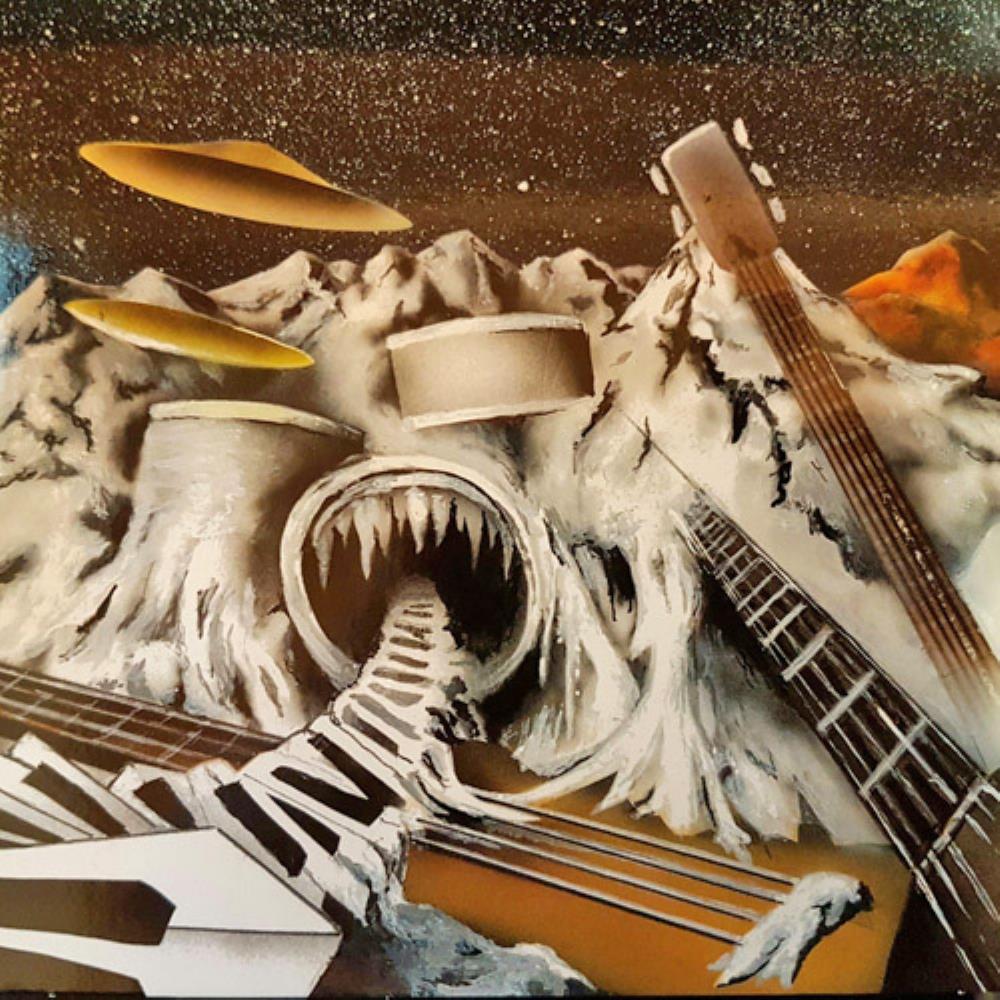 The debut album from this German band.
The band is a quintet with a lineup of guitars, bass, drums, organs, synths and vocals. Both German and English male vocals.
Karakorum is one of the new breed of German progressive rock bands. They have been listed as a
Psychedelic and Space Rock band in ProgArchives.
I am not necessary in agreement with them.
OK, there are some psychedelic rock in their music. There are a lot of Pink Floyd here too. There are also some heavy prog, neo-prog, symphonic prog and indeed some RPI, Rock Progressive Italiano here too. The band takes a lot of small pieces and bits from many genres and fuses them into their music.
The end result is a pretty complex and dense form of progressive rock.
Sixty-four minutes divided on five songs. The longest track is topping out at eighteen minutes. The Beteigeuze suite is three tracks long and contains over forty minutes of music.
What is lacking here is quality. I am not really being won over by an album I should have been won over. Only the final track, the fifteen minutes long Fairytales, is a track I really rate. The rest, including this Beteigeuze suite is pretty dark and not particular interesting.
But this is their debut album and I will follow this band and check out what they are up to on their next albums. This album is not setting my world on fire.
2.5 points