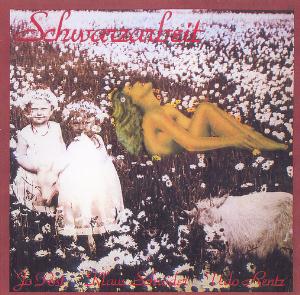 The debut album from this German band.
The band
was a quintet with a lineup of bass, violin, drums, guitars, keyboards and German vocals.
This rather obscure German band released three albums between 1979 and 1993. I will review/I have reviewed their first two albums.
This album comes across as a post-punk album during the first couple of minutes. Which is totally wrong for the rest of the album. I find these minutes baffling, to say at least.
The rest of the album is like the short instrumentals on the first Genesis albums. Just some keyboards and accoustic guitars with some ideas and melodies.
Most of the tracks on this forty-one long album is instrumentals and rather short. There are a lot of decent ideas scattered around this album. But there is no real coherent plan besides of creating some rather short instrumental tracks.
This album reminds me about a movie soundtrack. Goblin springs to mind and I am finally understanding this album. But it is not a good album and I am not a fan.
2 points