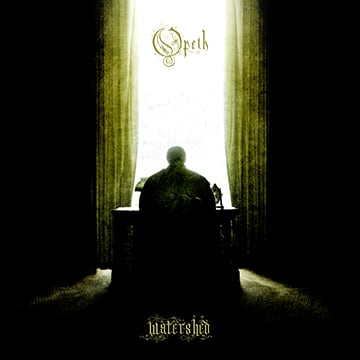 The 9th album from this Swedish band.
The band was a quintet on this album with a lineup of mellotron, keyboards, piano, guitars, bass, drums and vocals. Some guest artists contributed with strings, woodwinds and female vocals.
The band has grown a lot since their debut album Orchid back in 1995. The incorporation of progressive rock in their music has split their old fanbase straight down the middle. This has also got them a lot of new fans......... and respectability. The band is now even featured in
Prog Rock Magazine.
That is off course great and I am very positive about their new direction. I am very much for bands branching out without really become commercial.
Opeth should not be accused for being commercial on this album. We get the normal blend of death metal grunts and clear vocals. Between blastbeats and more pastoral and progressive tones.
The opening song Coil is very good before hell breaks loose with some death metal grunts and blastbeats.
My gripe with this fifty-five minutes long album is the lack of any really great songs. The band is doing everything right 'but writing great songs. There is a lot of positives on this good album. But that is really all to this album. Check it out.
3 points