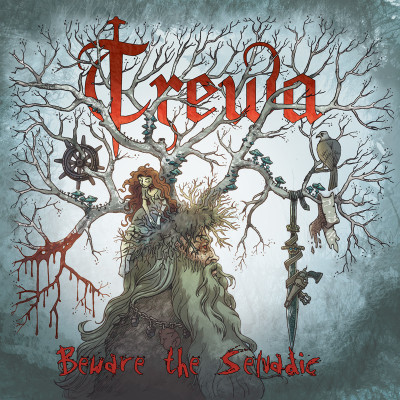 The third studio album from this Italian band.
The band is a sextet on this album with a lineup of guitars, violins, accordion, bass, drums, flutes, clarinet, gluckenspiel and both male and female English vocals.
I was not particular impressed by their previous album, the
2012 opus Many Meetings On A Blithe Journey
. Too bland in my view.
We are deep into the folk-rock, folk-metal scene here. You find this album somewhere in this area.
There is not that much Fairport Convention influences here and the songs are a bit light on substance. There is a lot of metal here too. Hence the label "folk-metal" is the most appropriate label.
The band is doing a good job with a very lush sound. Unfortunate, the cliches and the usual folk-metal stuff comes thick and fast here.
The mix of female and male vocals is the usual fare now. This album does not really offer any surprises or anything new.
The result is a decent album who does not really enthuse me. I am not a fan of this folk-metal genre at all. But fans of this genre better check out this album.
2 points