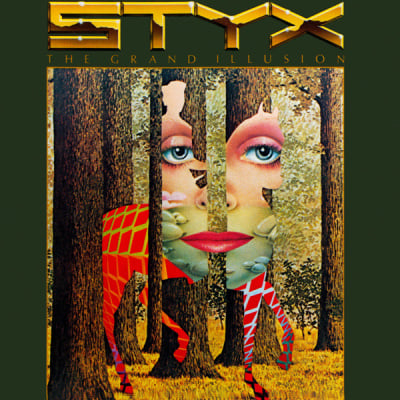 The seventh album from this US band.
The band was a quintet on this album with a lineup of guitars, keyboards, bass, drums, synths and vocals.
The band had moved on from their slightly confused state of mind (their first five albums) to a much more commercial AOR and hard rock sound on their previous album
Crystal Ball
.
The addition of Tommy Shaw, a very fine vocalist and guitarist, also helped a lot.
Styx
were hitting big time and some big sales figures. No wonder with songs like on this forty minutes long album.
OK, this album sounds a bit dated these days. This were the hedonistic 1970s with it's own guitar and keyboards sound. The AOR sound. It sold albums. Lots of them.
The songs here are pretty heavy. The choruses and verses are still very catchy and makes me grin. The music here also sounds very naive and innocent. The cheese percentage is very high in Styx music.
That said, the songs are also good and makes an enjoyable album. A cheese-fest, yes. But this is a good album where all tracks are good. But none of them are great. There are some songs here with some dept and longviety here, though. Those who likes Crystal Ball will also lap up this album. Check out both of them.
3 points