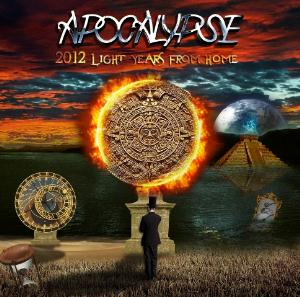 The seventh album from this Brazilian band.
The band was a quartet on this album with a lineup of synths, keyboards, guitars, bass, drums, flute and English vocals.
The band started to sing in English on the 2008 album
The Bridge Of Light
. They also changed style from Brazilian symphonic prog to a much more AOR and prog metal influenced style. Well, this is pretty commercial progressive rock.
I will argue that the band lost a large chunk of their style and reason-to-be with this change of style. I very much prefer them as a symphonic prog band. This although The Bridge Of Light was a good album indeed.
The music on this one hour long album is very much AOR. Which just makes this album and this band one of many bands in this genre, fighting for attention and money.
There are still some symphonic prog left here and Eloy Fritsch is still on board this band. We get some of his brilliant keyboards interludes here. They reminds me about ELOY and Keith Emerson.
I am not a big fan of AOR. But I very much like great AOR. Well, there is not anything of that here. The best pieces here is when Eloy Fritsch is being let loose on his own. The vocals too is very good.
The end result is a decent to good album.
It seems like this was their final album, I am afraid. But I hope I am wrong.
2.5 points