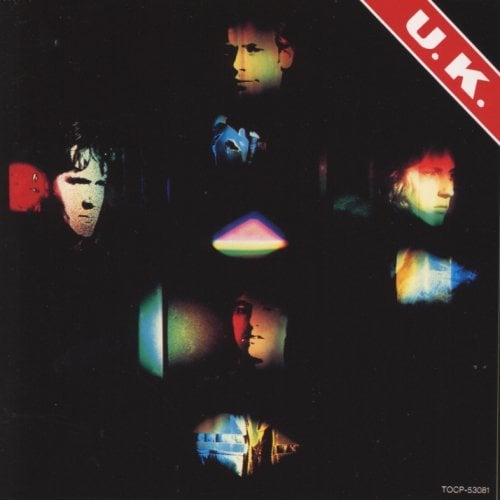 The debut album from this British band.
The band
was a quartet with Allan Holdsworth on guitars, John Wetton on bass and vocals, Bill Bruford on drums and Eddie Jobson on keyboards, synths and electric violin.
This is off course one of those supergroups with members from numerous great bands and solo-careers. This is also a band who got me into progressive rock, a transfer from metal, some fifteen years ago. I was listening a lot to this band. But I never reviewed their two albums. Something I am doing now.
The opening track In The Dead Of Night reminds me a lot Asia, another supergroup who came out of Yes and King Crimson. But it soon becomes a lot better. This song forms a suite with two other songs.
And it is where we find this band. A bit Asia, Yes, King Crimson and Eddie Jobson's electric violin on the top of that.
This album is a classic anyway so nobody cares about my opinion. I have to admit that this album has faded a lot in my estimation since I last listened to it. Yes, it is a good intro to progressive rock. But it has too much AOR for my liking and not enough great details. It a commercial album who did not sell as much as it should have done. UK was a bit of a failure as a commercial entity. It is still regarded as a classic band today. Unfortunate, only Eddie Jobson tours these days. Both Holdsworth and Wetton sadly passed away earlier this year and Bruford has taken early retirement from the music scene.
On balance, this is a very good album though. Wetton's vocals are great and the other musicians is doing a great job with songs which is not up to the standards they set in their earlier bands. Check it out.
3.5 points