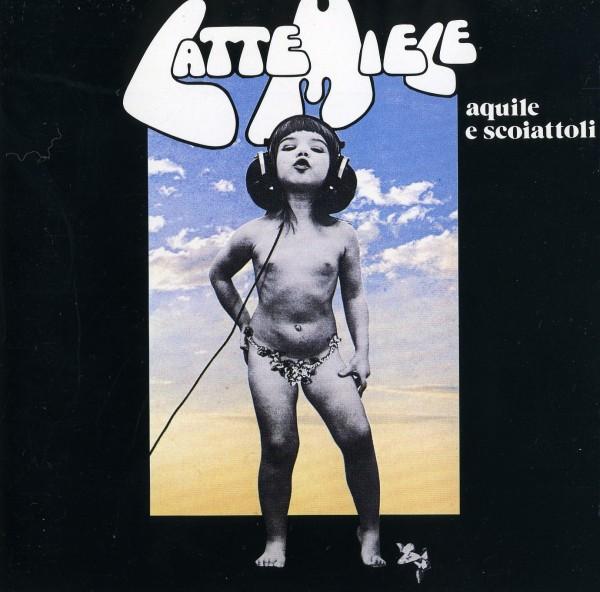 The third album from this Italian band.
Latte E Miele
was a quartet on this album with a lineup of drums, percussions, organ, keyboards, guitars, clavinet, moog, piano and Italian vocals. They had help from New Trolls members who added their violin, sax and flutes to this album.
Their previous album,
the 1973 album Papillon
did not really set my world on fire. Too much classical music and not enough quality.
So they are trying again.......
This time with much of the same as on Papillon. The music is not as complex though. The music is at times pretty soft and laid back classical music/jazz.
The Italian symphonic prog and avant-garde jazz element is always here and makes this album a lot more interesting than just a piece of soft classical music/jazz lounge music. There are a lot of interesting details scattered around this album.
There is also a lot of baroque music scattered around here with some church organ types of synths. There is not much vocals here. The guitars are pretty sporadic.
There is some ELP influences here and the band is taking their interest in classical music pretty far on this album. The problem is the lack of any great music here. This is another good album which really fails to ignite and fly off into greatness. Which is a great shame.
3 points