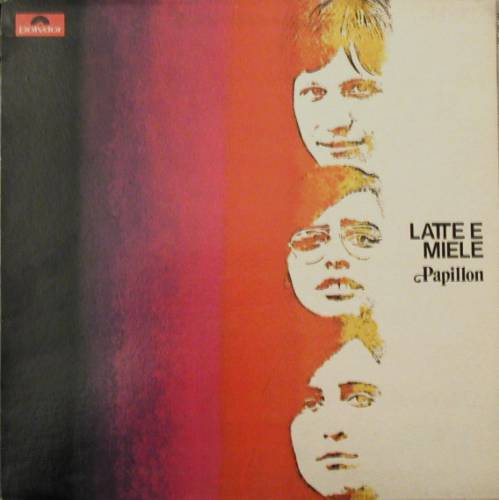 The second album from this Italian band.
Latte E Miele
was a trio on this album with a lineup of guitars, bass, drums, keyboards and Italian vocals.
I believe this is one of the albums that really got me into progressive rock ten years ago. But I did not review it for ProgArchives or this blog. So here is my well overdue review of this album.
I pretty much liked
their 1972 debut album Passio Secundum Mattheum opus.
A good debut album indeed. So I was looking forward to this album.
Latte E Miele was one of those Italian bands who got very inspired by ELP and made their own version of their mix of rock and classical music. In their case; a mix of Italian rock/pop and classical music. Latte E Miele was the band who sailed most closely to ELP.
Yes, that means a solid chunk of Italian pop/rock added with classical music.... and jazz. There are some Wolfgang Amadeus Mozart here too.
Most of this album is classical music and some jazz. There is not much rock here. Or progressive rock. Latte E Miele really took this concept to the extreme.
The music is pretty naive and child like. There is not much hidden depts here and this three quarters of an hour long album feels a bit shallow and cheap at places.
That said, this is a good album and a very good introduction to Italian progressive rock. It converted me many, many years ago. But it is not a great album. Check it out.
3 points