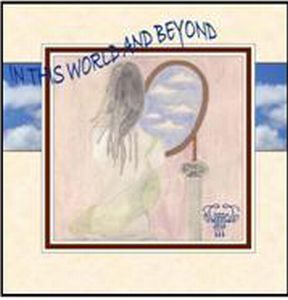 The second album from this Italian band.
The band
is a duo of Mauro Montobbio and the vocalist Valeria Caucino. Mauro plays guitars and keyboards. The duo got help from numerous other musicians who provided woodwinds, drums, guitars, bass, vocals, violin and flutes.
Mauro Montobbio setup Narrow Pass in the 1980s and then joined
Eris Pluvia
, another Italian band who has released three albums. Narrow Pass debut album A Room Of Fairy Queens was not released until 2006.
Narrow Pass is a bit of an oddity in the Italian scene. They are very much focused on the music from another European country who starts with the letter I......... Ireland. There are a lot of keltic/Irish folk music influences on this album. The female vocals from Valeria Caucino more than alludes to a fascination of Irish music.
The music here though has also a lot in common with bands like Camel and Pink Floyd. La Mascera Di Cera is also mentioned by other reviewers as an influence on their music. But for me; this album reminds me a lot about Camel's very fine 1996 album Harbour Of Tears.
The English vocals are really good. The other musicians also creates an album with a lot of pastoral moods and soundscapes. This is a modern sounding album which floats nicely in my room.
There are no great songs here. But when that is said, this album is a more than welcome addition to my house and my record collection. This is a nice, good album which does it for me. I have duly added this band to list of bands I need to follow a lot closer in the future.
3 points