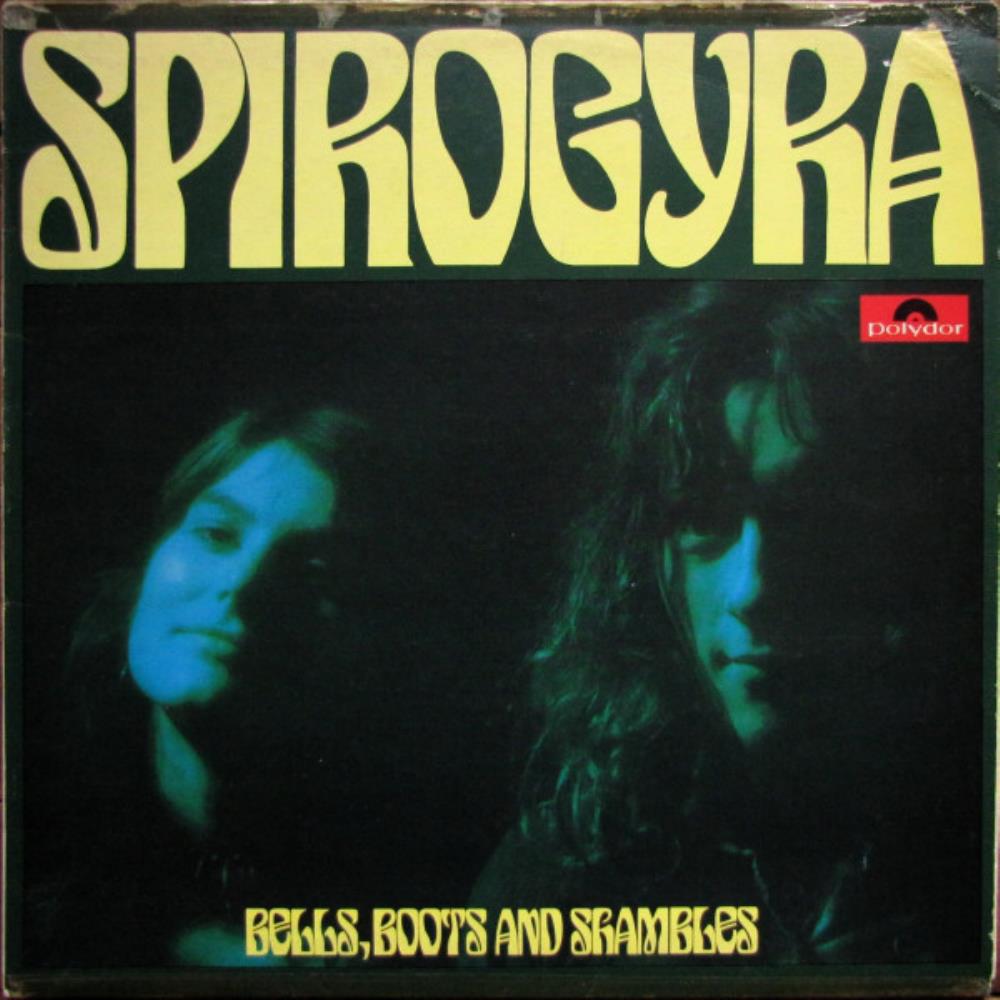 The third album from this British band.
Spirogyra
was a duo on this album with Barbara Gaskin on vocals and Martin Cockerham on vocals and guitars. They got help from numerous musicians who provided trumpet, drums, cello, bass, flutes, guitars, piano, whistles and violin.
Spirogyra was a folk rock band from Canterbury. Barbara Gaskin have had a great career with Hatfield & The North, Dave Stewart and other bands. The rest of Spirogyra has faded into obcurity and happy lives as anything else than being musicians.
I have heard that their second album Old Boot Wine was not a good album.
I quite liked
their debut album St. Radigunds. It was a pretty basic folk rock album though and pretty primitive. They branched out on Bells, Boots And Shambles though.
There is a lot of subtle hints of early Genesis on this album. Subtle, but still audible. Barbara Gaskin's vocals are really great and Martin Cockerham's vocals are also good.
The songs are all good, without really exceeding any expectations I have had to this album. It is an album who proves that this band was not only a folk-rock band. They were more than that and this is a good album. Check it out.
3 points