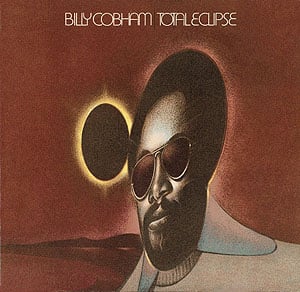 The third album from this US drummer.
Billy Cobham
(on drums, percussions) had help from nine musicians on this album. They provided woodwinds, guitars, flutes, bass, congas, marimbas, piano and keyboards. John Abercrombie was the guitarist and the Brecker brothers did most of the woodwinds.
Billy Cobham moved a bit closer to clean jazz on this album. Much closer than on his ultimate masterpiece; Spectrum.
There is a lot of woodwinds here. Which is pretty natural for a jazz album. There is also some guitars and long guitar solos here. That is pretty much rock'n'roll. But jazz is the dominating genre here.
Music is a mix of harmonies and solos. A lot of solo runs from woodwinds, piano and guitars. The bass and drums is thundering around in the background.
Billy Cobham does a very good job on drums with his fills. Ditto for the other musicians. Technically, this is top notch.
What is missing is the great tunes and the great stuff. There is none of that here. This is still a very good album which works on many different levels. An album that rekindles my interest in jazz.
3.5 points