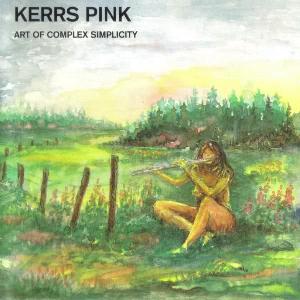 The fourth album from this Norwegian band.
The band
was a ten plus members big band on this album with a lineup of guitars, bass, drums, organs, tin whistles, flutes, keyboards, viola, cello, keyboards and vocals. Both male and female vocals. The vocals are all in English.
I really liked their
1993 album A Journey On The Inside. A good symphonic folk album. So I was looking forward to this album.
This album is almost seventy minutes long and it continues on from A Journey From The Inside.... with a few changes.
The band has switched to a much more pastoral sound now. Think a bit Mike Oldfield and a lot of Camel. Think a lot of folk music influenced classical music. But mostly folk music.
There are some sporadic vocals here. But most of this album is instrumental. The music is pastoral, but also with some good dynamics in the bottom. Most of them made by guitars.
This makes this album not so ambient and lifeless as I feared it would be after a couple of listening sessions.
This album is like a rose, really. It does not fully opens up before you have given it some time. Even then, and after a lot of time, I am not really convinced this is a great album. It is nice enough, but just nice enough.
This is a good album though and it is a credit to the band, whoever is Kerrs Pink. Check it out.
3 points