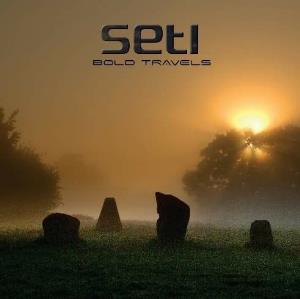 The third album from this Chilean band.
Seti
was a sextet on this album with a lineup of guitars, keyboards, bass, drums and vocals. Both male and female English vocals. The band was helped out by Damien Wilson from Threshold, Clive Nolan and Steve Rothery from Marillion.
I
reviewed their debut album Life Signs
earlier this month and liked it a lot. So I was looking forward to sinking my teeth and ears into this album.
This album is exactly one hour long and it brings us neo-prog in the good 'ole English way. The music is neither soft or hard. It is middle of the road neo-prog with lots of keyboards and some guitars. There is also some good vocals from Damien Wilson when he is given the chance behind the microphone.
The rest of the music is OK with no great songs.
The music is missing the good guitar solos from Life Signs and that is a pity as the band had something special there. What we get is good neo-prog with no real surprises and no real flirting with something greater than just neo-prog.
I am slightly disappointed. But this album is still a good album.
3 points