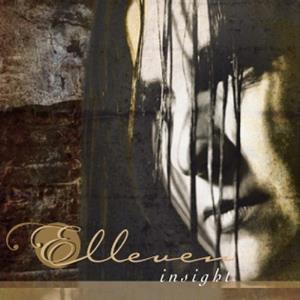 The debut album from this German band.
Elleven
was a quintet on this album with a lineup of organ, piano, synths, guitars, bass, drums and female English vocals.
Elleven was formed by two ex
Chandelier
members. A neo-prog band who did not exactly set the world on fire with their three albums. Hence the new band Elleven, I guess.
Julia Graff's strong, very good female vocals is the first that hits the listener. This will off course file the band under the "female fronted prog rock bands" label. And there is a lot of comparrisons with the British bands in that genre.
Elleven also does some pretty melodic neo-prog too. Well, that is their genre and their music fits in very well with the rest of the German neo-prog bands & their music.
The vocals are backed up with some good half-acoustic and electric guitars, synths and a good rhythm section. There are a lot of power in the music. Good vintage neo-prog in other words.
The songs are pretty long and has some nice riffs, quirks and melody lines. There is no great music here. But this is an album nobody would be feel ashamed of purchasing. If female vocals and neo-prog is your thing, this one hour long album offers very good value for your money.
3 points