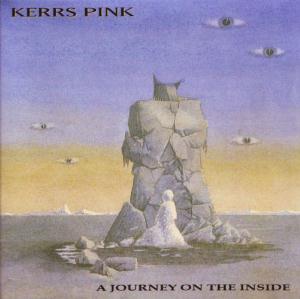 The third album from this Norwegian band.
Kerr's Pink
returned again as a quintet with a lineup of tin whistles, flute, bass, drums, guitars, keyboards and English vocals. Both male and female vocals.
I have to admit that I have been less than enthusiastic about their first two albums. And when I learned that this album was seventy-two minutes long, I was not looking forward to these listening sessions. But I was/still is carrying on and keeping an open mind about every albums that comes my way.
After two albums with Norwegian vocals, the band changed to English vocals. And this also meant their third vocalist in three albums. Which is not a good thing if you want to keep an identity....
The band was more or less an art-rock band on their two first albums. Or they were just trying to find their way. But art-rock it was. The band moved a lot towards folk-rock on this album, though.
There is a lot of folk-rock here. There is also some AOR and normal rock here. There are also some strong hints of Camel throughout this album. Still art-rock in other words.
This album is a slight improvement on their previous albums. There is still too many decent songs and melodies here. But there are also a lot of good stuff here. There is also a lot of pastoral stuff here where the band is clearly moving into symphonic prog territory. I am still not convinced.......
... Nevertheless, this is their so far best album, out of three albums, and an improvement. This is also a good album. But I am not impressed by this album. The band has some way to go here.
3 points