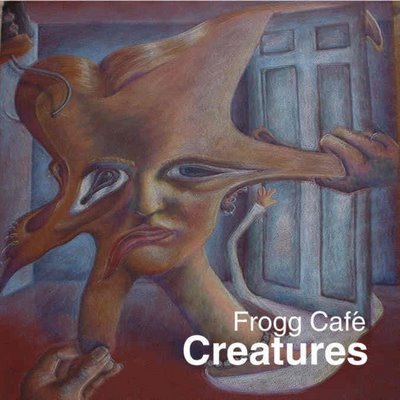 The third album from this Long Island, USA band.
The band
was a quintet with a lineup of mellotron, hammond organ, grand piano, mandolin, guitars, trumpet, banjo, viola, violin, electric violin, bass, drums, percussions and vocals.
I reviewed their 2002 self titled debut album
back in June 2011
and their follow up album Noodles in
December the same year
. Then other bands and albums got in the way and I dropped my interest in the band. It is my plan to review their three remaining albums this summer/see the reviews of their three remaining albums somewhere else in this blog.
Frogg Cafe was higly rated back in the beginning of the noughties after some highly rated albums. Albums like this one. I also interviewed the band back then for ProgArchives. Sadly, they have not released anything new since 2010.
Frogg Cafe's music is a mix of Canterbury prog and symphonic prog. But not so much on this album, though. They are very much in the AOR and general melodic prog. There are a lot of jazzy edges to their music too. The title track is a good example as it has got a good mix of melodic prog and Canterbury prog.
The end result is barely a good album and a bit disappointed reviewer who expected a lot more from this one almost one hour long album. But it is a good album. Check it out.
3 points