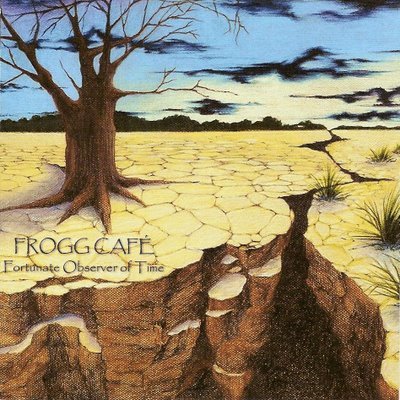 The fourth album from this US band.
The band
was a quintet on this album with a lineup of guitars, bass, drums, keyboards, violin, cello, woodwinds, mandolin and vocals.
Their three first albums has been a mixed bag. I
reviwed
their third album Creatures and was pretty pleased with it.
The band still sounds like a mix of Canterbury prog and symphonic prog on this album. But they have got rid of the AOR stuff and has sharpened their pencils very considerably.
The added woodwinds and violins does a lot to give this album a very jazzy feel. The band has kept their prog rock and has moved a bit towards neo-prog. The opening track Eternal Optimist is indeed neo-prog. It is not the kind of music I wanted from this album and I almost gave up on this album there and then when listening to this album for the first time.
Thankfully, I was very much mistaken as the Canterbury prog quirkiness shines through thick and fast. Quirkiness that really makes me both smile and listen up. The vocals are also very good on this stuff.
So the album is half and half Canterbury and symphonic/neo prog. That is a good balance. There is not real great tracks here. But this album is sailing very close to greatness here and just misses that island with a couple of sub-standard tracks. Enjoy this one hour long album.
3.5 points