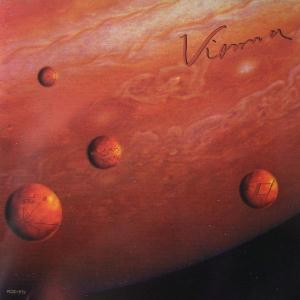 The third and final album from this Japanese band.
The band
was a quartet with a lineup of guitars, bass, drums, keyboards and English vocals.
I reviewed their first two albums
Overture
and
Steps Into..
(both 1988) for ProgArchives back in 2009 and 2010.
In my reviews, I described this band as a Pomp Prog band and compared them to both Magnum and Saga. I have not listened to these two albums since, but I guess this is a fair reflection of their first two albums.
And I would still use the label Pomp Prog or rather the label Pomp Rock. Pomp Rock, it is then.
The music here is a blend of prog metal, AOR and symphonic prog like melodies. The music is mostly over the top pomp and grandeur. There are some keyboards generated strings here. There are also some ballads here which sounds a bit well over the top.
The shrieking violet like vocals does not make this album less pomp rock. Ditto for the church organs.
The end result is a decent to good album which has some good melodies and some cringeworthy cheesy melodies. Vienna is not a bad Japanese band and they deserve some credit for their three albums.
2.5 points