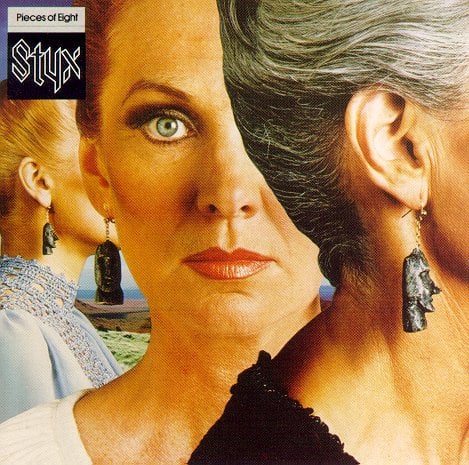 The eight album from this US band.
The band was a quintet on this band with a lineup of keyboards, bass, guitars, drums and vocals.
I am no fan of this band so I am not sure about this Styx'mythology/history. But I guess this lineup and bandmembers is the alltime classic Styx. The one that made this band a million albums and sold out arenas selling band.
The band continues on from the previous album
The Grand Illusion
on this album. And also from the previous albums Equinox and Crystal Ball. That means commercial AOR with some progressive rock leanings.
Anno 2017, the music sounds dated. But that does not mean it has lost any of it's quality. The album cover is slightly cheesy. The music is a lot cheesier.
There is a lot of teenybop rock in their music. A lot of bombastic pomp and prog rock too. But I guess pomp rock is the best label here. That and AOR.
The music is fairly hard with a lot of Queen'esque choirs and melody lines. Queen was a lot more elegant, stylish and classy, though. Styx sounds like five American brats compare to Queen.
Styx has been a real cheese-fest on their previous three albums and the party continues on this album. A lot of choruses and verses which really sticks to my mind. But not long enough. The quality is not here and this album is a slight mistake in their discography. I rate it somewhere between decent and good.
2.5 points