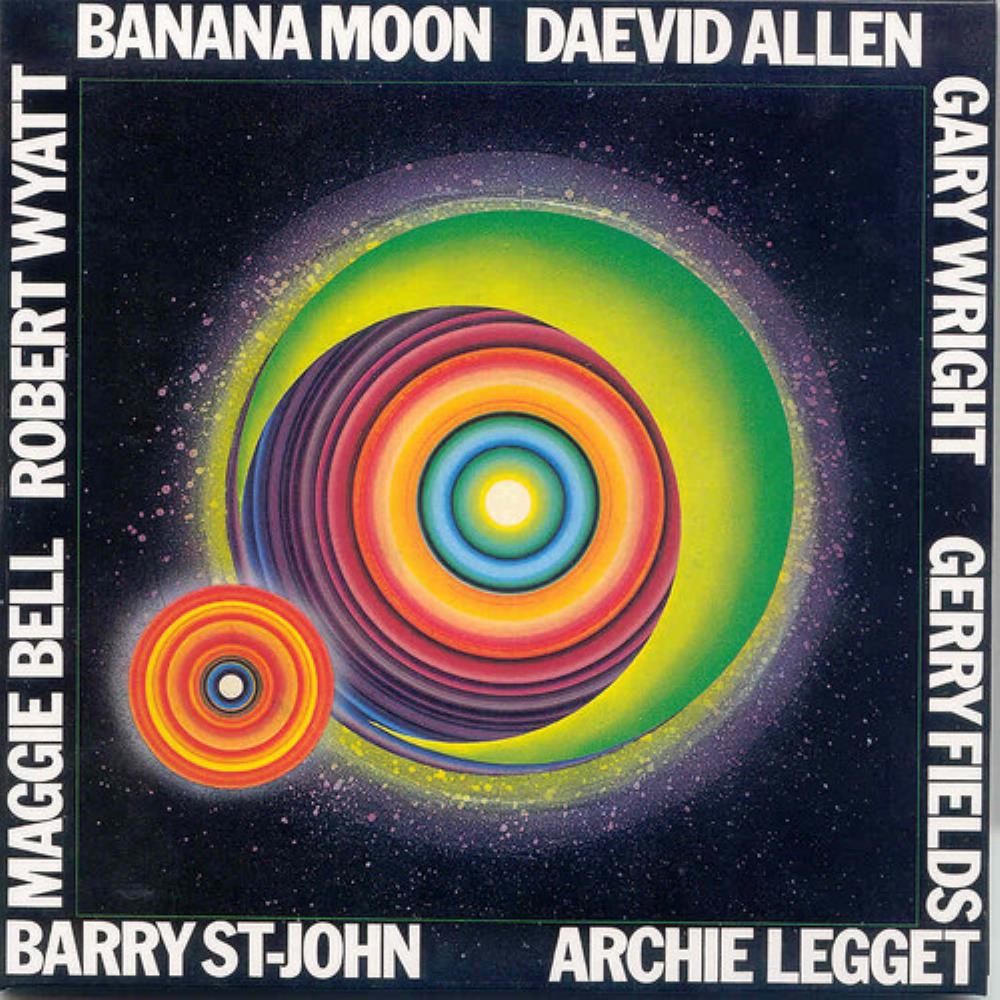 The debut solo album from this Australian born artist.
This legend from Soft Machine and Gong got help from his wife Gilli Smyth, Robert Wyatt, Pip Pyle and other greats from the scene.
I have reviewed some of his solo albums in the past plus all Gong and some Mother Gong albums.
Daevid Allen
was a fascinating artist who sadly left us a couple of years ago.
Gong was in full flow and Daevid Allen wanted another outlet for his creative ideas. Hence his solo career. A career spawning 15 albums. One of the albums was released after his death.
Banana Moon is a forty minutes long album who starts with a The Beatles like song before Robert Wyatt takes over as the vocalist on the best song on this album, the almost four minutes long Memories.
The rest of the album is a bit of a mixed bag of spaced out improvisations and more conventional pop songs. Naive children rhyme like pop songs. Still very weird but sooooo Daevid Allen.
This started a blueprint I recognice from other Daevid Allen solo albums and some Gong albums. In the case of Banana Moon, the result is a rather good album. An album I am enjoying, warts and insanities included. Check it out.
3 points