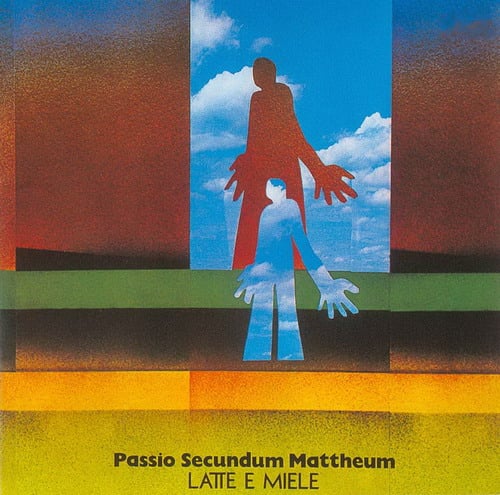 The debut album from this Italian band.
The band was a trio on this album with a lineup of guitars, bass, drums, keyboards, moog, harpsicord, violin, flute, percussions and Italian vocals. Both male clear vocals and operatic vocals of both sexes. There is also some narrations here.
Latte E Miele
was a band who released three albums in the 1970s, one in the 1990s, one in 2009 and a rework of this album back in 2014. I will/has reviewed most of their albums in this blog.
The band was called an ELP wannabe in some quarters. Which is unfair. OK, there are some ELP influences on this album. But this album is much more classical and opera music influenced than influenced by ELP.
We are here talking Italian opera and classical music. Most of it pretty gothic and theatrical. The French group Ange springs to mind here.
This album is pretty fragmented throughout as it is following a concept. There are some harsh guitar solos and some harsh pianos. The operatic vocals and the narrations also sets the theme for this album.
I am failing to find anything great on this thirty-five minutes long album. I like the concept and I find this a good album. It is a pretty special Italian symphonic prog album among a lot of special Italian symphonic prog albums. And that says it all, really. Check out this album.
3 points