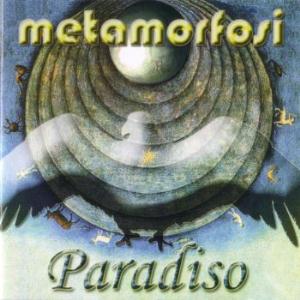 The third album from this Italian band.
The band is a quartet on this album with a lineup of flute, keyboards, piano, bass, drums, classical guitar and Italian vocals.
This Italian band was active in the 1970s with their debut album E Fu Il Sesto Giorno released in 1972 and the follow up album Inferno released in 1973. I have reviewed both of them
here
and
here
.
Then the band were silent for over 30 years before they returned with Paradiso and later the 2016 album Purgatorio. Both to be reviewed here/see the review of Purgatorio somewhere else in this blog.
I really liked both E Fu Il Sesto Giorno and Inferno very much. Classic Italian symphonic progressive rock... RPI. I am therefore delighted to welcome Paradiso (and Purgatorio) into my collection of RPI albums.
The band continues on from Inferno on this album. Davide Spitaleri does a superb job on the vocals. His operatic vocals is on the top of some classic, classic RPI. Banco and PFM is great references here. Ditto for ELP.
The music is operatic, almost gothic RPI. There are a lot of classical music 'ish music here. The superb vocals adds opera to the music which is classic RPI.
There is no great songs here. Nevertheless, this fifty minutes long album will send all RPI fans (like myself) into a fit of immense pleasure. But being a reviewer and not so passionate one too, I can only give this a very good rating.
3.5 points