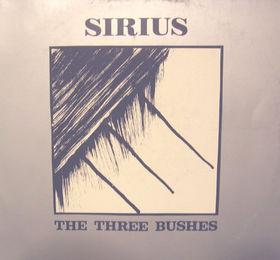 The second album from this German band.
The band was a sextet with a lineup of sitar, keyboards, piano, drums, percussions, bass, harpsichord, strings, organ, saxophone and English vocals.
I was
not overly impressed
by their 1982 debut album Running To Paradise. An album in the symphonic prog genre.
Two years later,
Sirius
released their second and final album. There was no label interested in this album so it was released by the band on their own. Which accounts for the pretty poor sound.....
The band is still firmly rooted in the symphonic prog genre. But with some nuances....
The band has listened a lot to Genesis. That comes across clear and loud. But there is also some pomp pop here and some Supertramp associations. The pop here is overblown and not helped by the pretty poor vocals.
The vocals is thin and overly theatrical. It is like listening to a drowning cow.... the final moments. The music, which is mostly performed with keyboards and piano, is wrapped around these vocals.
That is what we can deem as a stern test for a reviewer like myself or any other listener to this album. It does not help that there are no good songs here. OK, this forty-four minutes long album has it's good moments. But not many enough. The sound is also a bit of a music-killer.
This is barely a decent album and only that. Handle it with care if you can find this album.
2 points