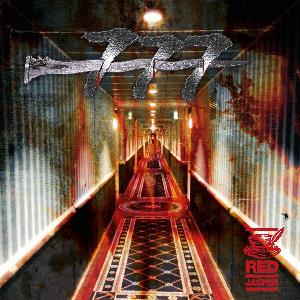 The sixth album from this English band.
The band was a quintet on this album with a lineup of guitars, bass, drums, keyboards and vocals.
Red Jasper intrigued me enough to make me purchase a 2 for 1 CD with their A Midsummer Night's Dream and A Winter's Tale. See reviews somewhere else in this blog.
The band were a good crossover between folk rock and neo-prog on those two albums. But that was then....
Their new album 777 was released last year to no fanfare as this is an obscure band. Unjustified obscure band as their first albums was good.
Unfortunate, the band has given up neo-prog and most of their folk rock roots on this album. What remains is a pop-rock band.
The title track, or the track (is it the title track ?) 7 talks about some magic around the number 7. Whereas Iron Maiden also did a track and a great album about number 7, Red Jasper only got a fairly good song out of this number. 7 is not a bad song.
It goes a bit downhill after that, I am afraid. The band returns to their folk rock roots on two songs before they return to the safe pop-rock territory. Great on pub gigs, but not so good on a record. I am afraid this is a dull album which fails a bit in the quality department.
2 points