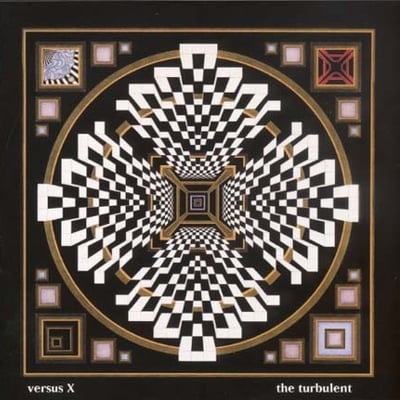 The third album from this German band.
The band was a quartet on this album with a lineup of guitars, bass, drums, piano, keyboards and English vocals.
I have not had the pleasure of hearing their other albums so
this band
is new to me. Which is a bit of a shame as this is a bit of a new find for me.
Versus X is another German neo-prog band. One of the many good neo-prog bands from Germany. A bit of an undervalued scene too.
The first thing that comes into my mind is that Andy Tillison in The Tangent is the vocalist here. I am wrong. Arne Schafer is the vocalist here. But the similarities are many. The vocals are very good, btw.
This one hour long album contains one suite clocking in at twenty-two minutes and three other more shorter songs. The shortest one is seven minutes long and the longest one is clocking in at at sixteen minutes. The songs are epic and symphonic. In short, Versus X is at the symphonic prog end of the neo-prog scene.
The frequent use of piano and acoustic guitars also adds an epic feel to this album. A good feel in my books. There is also a good 1970s feel over this album. Symphonic prog fans should listen up.
There is no real great songs here. But this is still a very good album and a reminder that this was a good band. I may check out their three other albums.
3.5 points