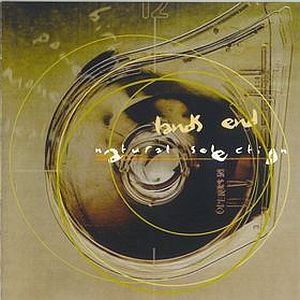 The fourth album from this US band.
The band was a quartet with a lineup of guitars, bass, drums, synths and male vocals.
I was not overwhelming impressed by
this band's
debut album
Pacific Coast Highway
from 1994. I have therefore bypassed their 1995 and 1996 albums before landing on this album, Natural Selection.
The first thing I notice is that the album is seventy-four minutes long. I have noticed that during every listening sessions with this album. The title track is exactly half an hour long and is closing this album.
The band is listed as a psychedelic band most places. This album is rather encroaching on the neo-prog territory. But there is no denying that Pink Floyd is a main influence on their music and sound.
The sound is very much the 1990s sound, but not so bad that it sounds awful and dated. The sound is actually very good.
The music on this album does speak loud and in big letters. The music is rather understated and it demands a lot from the listener. Listeners who may give up after the first two listening sessions and declare it as a boring album.
It has to be said that I have heard far more livelier and exciting music than what this album is offering. It is indeed a bit of a dull album. That said, this is a rather good album. It has a lot of longviety and a lot of hidden gems. Hence my verdict.
3 points