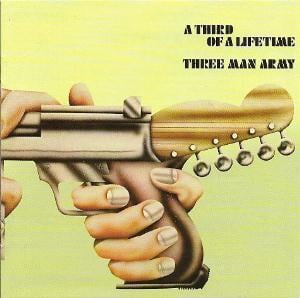 The debut album from this British band.
The band was essentially a duo of the brothers Adrian and Paul Gurvitz from
The Gun
. Paul did the bass and vocals. Adrian did the Mellotron, organ, guitars and vocals. On drums, they used the two world famous musicians
Buddy Miles
and
Carmine Appice
.
The third drummer was
Mike Kellie
, who sadly passed away some weeks ago.
The band went onto releasing four albums. The three first ones is up for reviews here/has been reviewed in this blog.
I have to admit I had never heard about this band before. That is, until the beginning of this year, 2017. Some Youtube songs and their inclusion in
ProgArchives
made this band a priority for me.
..... Which is the whole reason for this blog !!!! Discover new and old artists.
The Gurvitz brothers was obviously two great musicians. Adrian's guitars shines through here and he has duly been added to my guitar-hero list. No wonder Buddy Miles from Jimi Hendrix band plays drums on some tracks here ! Those two also worked together on at least one more project.
The album starts out as a hard rock album. But it mellows down after some minutes and we get a very nice pastoral song in the second track, the very good Daze. The album is from there an excersise in hard psych, rock and hard rock. There is also plenty of progressive rock here.
There is also plenty of food for the brain on this fifty minutes long album. The songs are intricate and melodic. Some are just intricate and eclectic. Others are very melodic with some beat tendencies. The Beatles has made an impression on this album. So has The Moody Blues too.
The result is a very good album which surprises me on every songs. Positive surprises a plenty.
This is indeed a very good album and a must-check out piece of British rock.
3.5 points