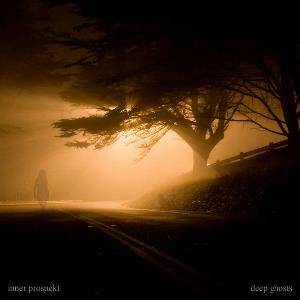 The fifth album from this Italian project.
Inner Prospect
is the one-man project of the Mad Crayon keyboardist Alessandro Di Benedetti. He does all the instruments here. That is drums, bass, keyboards, guitars and vocals. English vocals.
This is my first meeting with Inner Prospect too. I have only reviewed and listened to one
Mad Crayon
album too. An album
I liked a lot
.
I feared this was going to be a plonk-pling-plong ambient album. One-man band tends to be leaning towards less complex music due to just being one musician. Thankfully, I was wrong in this case.
Inner Prospekt is off course leaning towards the less-is-more formula. But there is also a lot of meaningful melodies here. Melodies leaning towards the darker side of neo-prog.
The music on this fifty minutes long album is both melodic and very melancholic. It is also a bit gloomy. The music is also very clever as it has a good piano, keyboard and guitar tone. The time shifts, shades and lights are well done. Well done and good.
The vocals are rusty and very melancholic too. Those vocals, which is not that dominating, is also adding a lot of quality to this album.
The end result is a surprisingly good album and one project I want to explore more. This is an album well worth chedking out at
this Bandcamp page
.
3 points