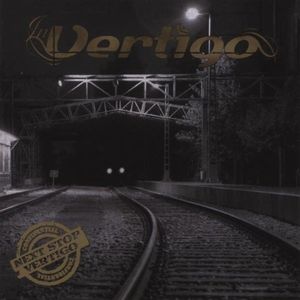 The debut album from this German band.
The band was a five piece big band on this album with a lineup of guitars, bass, drums, keyboards and English vocals.
The German neo-prog scene is big and vibrant. Germany too is big and vibrant... Invertigo does not shame Germany and it's neo-prog scene with their musicianship and this, their debut album.
It is obvious that Marillion and Satellite has been a major influence on their life. But I do also find a lot of The Tangent influences here.
You see, this album is not really a run of the mill neo-prog album. It takes a lot from prog metal, yes. But it has also taken some subtle, but still noticeable influences from the Canterbury scene and the more eclectic British prog rock scene. Not to mention the krautrock scene.
The songs here has some interesting twists too. But this album still sounds like a very solid neo-prog album in the German vein. A scene more diverse than the British one.
The music sometimes detours into prog metal for a minute or two. But it is mostly very melodic and with some nice twists.
This fifty-three minutes long album is by no means a very exciting, groundbreaking album. It is still a very solid one with good music throughout. OK, fans of avant-garde and eclectic music will find this album a bit stale. Despite of that....... this is not a run of the mill neo-prog album.
This is a good album and fans of neo-prog should really pick up this album.
3 points