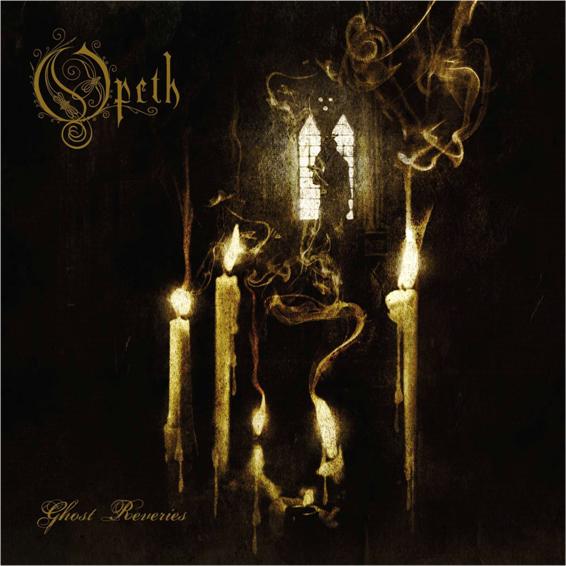 The eight album from this Swedish band.
The band was a five piece band with a lineup of guitars, percussion, bass, drums, organs, mellotron, moog, piano and vocals.
Opeth's change from a death metal band to a progressive rock band had given us some strange albums. The contrasts between their 2002 album Deliverance to their 2003 album Damnation is massive. Almost like two different bands.... No wonder their fans were confused.
Their fans has found something else to sink their teeth into on Ghost Reveries. To a certain degree, this album combines Deliverance and Damnation.
The album opens with some death grunts vocals and I am fearing the worst. But I am much mistaken.
The album is opening up very nicely and we get some pretty good progressive rock here too. Even the metal and even the death metal here sounds very progressive. It is because it is progressive rock on this album.
This album shows up some contrasts. A lot of light and shade. A lot of very exciting stuff. It has now become very obvious why this band is so admired and revered. Even I am getting this message loud and clear now.
I really like this album a lot. There is no great songs here. But it is really full of interesting details. Enough for a lifetime. This is indeed their best album so far and a very good album.
3.5 points