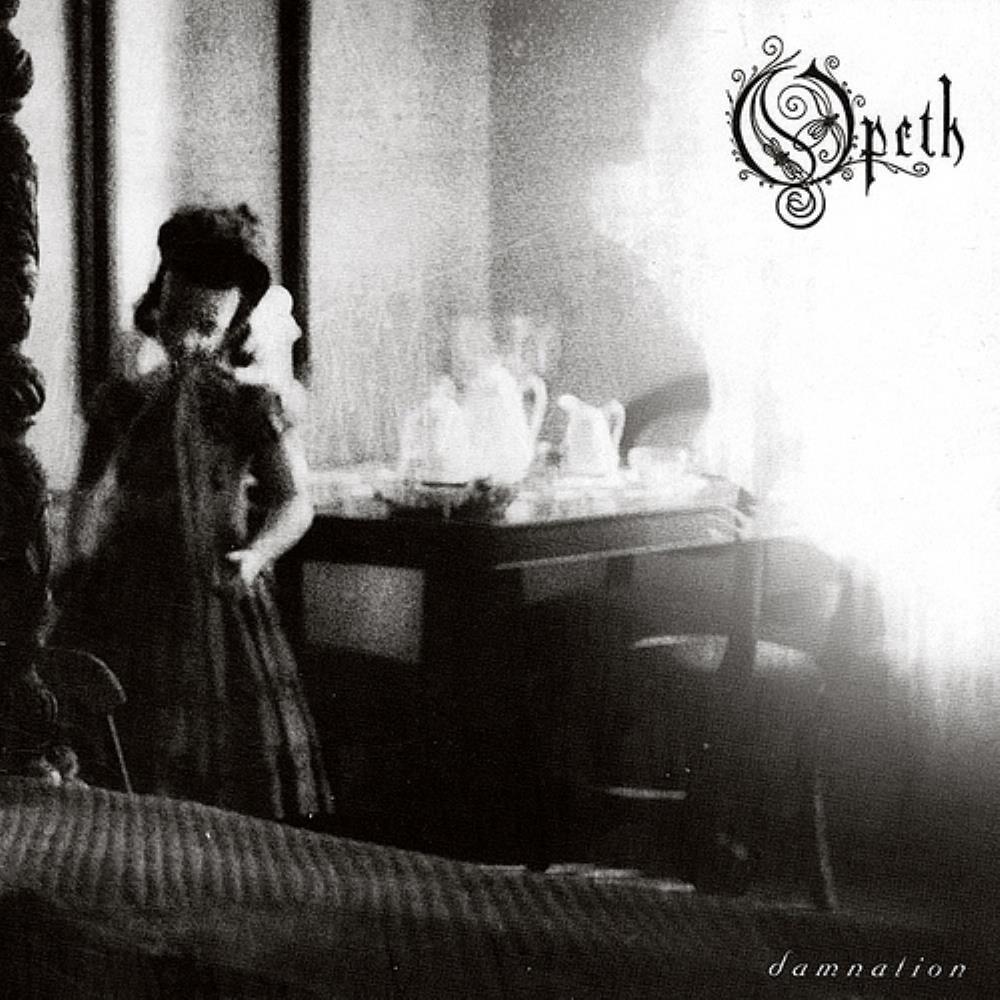 The seventh album from this Swedish band.
Opeth was a quartet on this album with a lineup of guitars, bass, drums, percussions and English vocals. Steven Wilson is the producer and does a lot of Mellotron, keyboards, organs and piano here.
Is this really the same band who released the rather avant-garde death metal album
Deliverance
? Indeed it is. Damnation is one of the biggest turnaround in genres I have ever heard. Probably the biggest.
Gone is death metal. Gone is death grunts and the raspy vocals. Gone is everything metal.
The replacement is pastoral progressive rock, tender vocals, tender melody lines and tender use of Mellotron, guitars, drums and organ.
My ears had problems taking this one in and to accept that there was not death metal penetrating the air and my headphones. My brain too did a lot of processing here.
Thankfully, this blog has given me a lot of exposure to strange music.
I have been crying out for a Opeth progressive rock album since I started to review their albums. I have finally got it.
The result is a bit of a stripped down, pastoral Porcupine Tree with some post rock influences and a lot of symphonic prog influences. The guitars and the Mellotron is very good throughout. Ditto for the vocals.
The music on this forty-five minutes album is a bit on the one dimentional side. A bit samey. But on the other hand, there are still some very good music and songs here. So much that I wonder if those who hails Mikael Akerfeldt as a genious is spot on. They probably are.
I suspect I will revisit this very good album in the near future again.
3.5 points