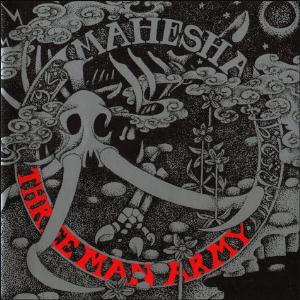 The second album from this English band.
The band was a trio with a lineup of guitars, bass, guitars, keyboards and vocals. That means Tom Newman on drums and the two leaders of this band, the Gurvitz brothers. Adrian and Paul, that is.
Tom Newman had replaced a trio of world famous drummers from the first album. An album
I really liked a lot.
Adrian is a highly powerful and great guitarist. But he and his brother Paul did also back up the guitars with some really clever writing and songs on their first album.
The band and the brothers are at it again on this album. Some pretty hard rock is underpinning some really clever songs here. The music is what we can label a mix of US southern rock, hard rock and British hard psychedelia rock.
The band and their music almost sounds like a US band. But the psychedelic sound and sporadic pieces of music drags us back towards the shores of England again. We splash down somewhere between England and USA.
There are even some of The Beatles lurking around here. A bit of The Doors too.
The album is displaying some hard rock at the beginning before some really clever and more pastoral music takes over at the end.
I am surprised about how underrated this band is. This album is really a good album. It is also largely a timeless album who still shines and feels relevant anno 2017 too.
The album is thirty-five minutes long and that is some really well spent minutes. Many times thirty-five minutes in my case. This was time not wasted.
3 points