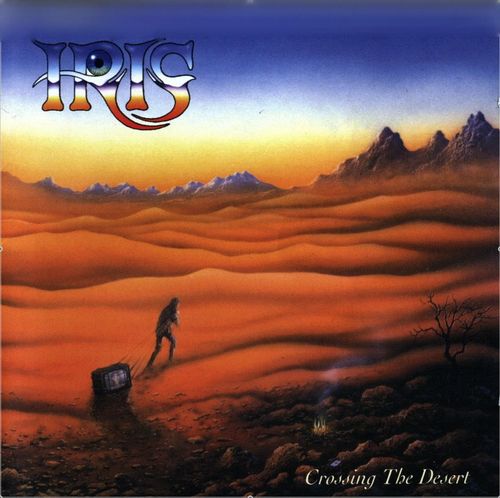 The one and only album from this French band.
Iris was a six piece big band with a lineup of guitars, bass, drums, keyboards, percussions and voice effects.
Iris was a kind of a supergroup lead by Sylvain Gouvernaire (Arraken etc etc) in the front of Pete Trewavas and Ian Mosley from Marillion. The three other members were far more peripheral then this three men big core.
The music here is instrumental.
ProgArchives
has labeled this band and album as neo-prog. It is instrumental neo-prog indeed.
The music here is pretty epic with soaring guitars and keyboards. All of it played by Sylvain who also wrote all music on this album.
A lot of this music sounds like symphonic prog. I had expected some sort of fusion influences here. But there is none. There are some prog metal influences though.
Eight songs, forty-eight minutes done by musicians who knows their stuff inside out. Sometimes, that means some pretty dull albums. Sylvain was a well meaning composer here and did his best. The end result is nothing more than a decent album. Check it out if this sounds good to you.
2 points