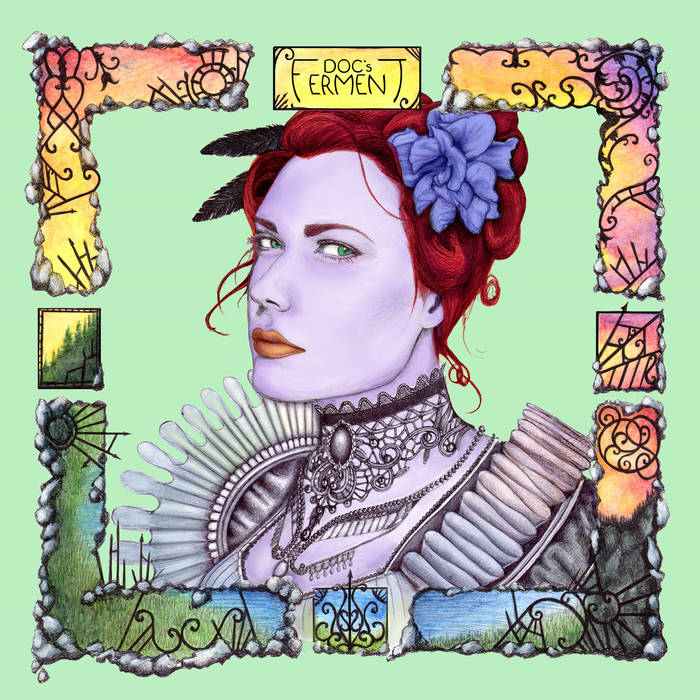 The debut album from this US band.
Doc's Ferment
is a duo of Jason and Justin Bellino. Their lineup is mellotron, moog, synths, mandolin, percussion, drums, guitars, lap steel guitar, sitar, banjo and some vocals.
The band is from Cleveland in Ohio, USA and that is what I know about them.
This album is one hour and five minutes long. It can be purchased from the link above. Just to have got that one included in this review before I forget.
The music is progressive rock, no doubts about that. The first forty minutes gives us dreaming and reasonably ambient progressive rock somewhere between Camel and Pink Floyd.
There are some really good melodies here and some quite good details too. There is also a lot of mellotron and moog here.
The album goes over to becoming a quite hard riffing metal album after forty minutes and the final twenty-five minutes is confusing to say at least. There is no real connection between the first part and this metal part. The metal part is part djent but mostly progressive metal.
This final part is not bad at all and it breaks up an album which tended to be a bit on the dull side. It adds hot red blood to this album.
This is a good album and one this duo should be happy about. I do not know anything about their future but I hope they will carry on.
3 points